Are you looking for some awesome names for a Bulldog?
We know that choosing a Bulldog name can be difficult. But we are here to help with our list of over 500 names!
Bulldogs are one of the most unique breeds and are most well-known for their cute squashed nose. However, they are also known for being strong and powerful.
No matter if you are the proud new owner of cute girl Bulldog, or a strong and powerful boy, we are sure we have the perfect name for them in our list below…
Contents and Quick Navigation
Female Bulldog Names
You decided to adopt a cute female Bulldog.
Not sure what to call her?
We believe a girl name Bulldog should reflect her fun personality.
Perhaps your puppy is utterly ferocious in the way she plays with her toys.
Perhaps she prefers to be a pampered pooch?
Whatever her personality, the list below of female Bulldog names is a great way to find some inspiration:
Amber
Angie
Atlas
Arya
Apple
Autumn
Beans
Buffy
Bandit
Blaze
Bridget
Buttercup
Callie
Casey
Chica
Calypso
Cindy
Coral
Cotton
Diamond
Didi
Dizzy
Duffy
Dixie
Emery
Erica
Echo
Elsa
Fergie
Fly
Frida
Feather
Gemini
Gidget
Gigi
Goldie
Gypsy
Holly
Hattie
Harley
Ivory
India
Jolene
Jingle
Judge
Kali
Krysta
Kirby
Karma
Kyla
Kendall
Katniss
Kiara
Lena
Lexi
Lexus
Lily
Luna
Lady
Madam
Madison
Memphis
Minerva
Myrtle
Nala
Nikita
Nila
Oona
Olympia
Pixel
Piper
Queenie
Quincy
Riley
Ransom
Rebel
Rosie
Sadie
Sandy
Sassy
Storm
Sheba
Talula
Tara
Tasty
Tigress
Tempest
Trinity
Ursula
Valentine
Venom
Violet
Willow
Winnie
Wilma
Xena
Yetta
Zuzu
Zelda
Male Bulldog Names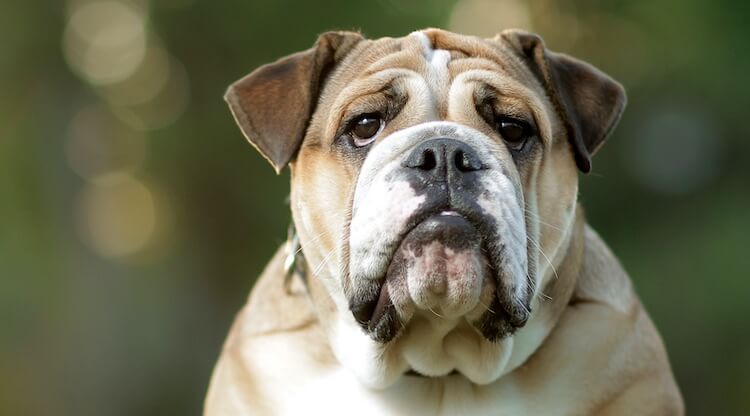 Male Bulldogs are known for their tough-guy exterior and boisterous temperament.
Some of the best Bulldog names are the ones that sound as powerful as your dog looks!
However, some owners do not like to play up to the stereotype – we have lots of ideas below.
Take a look at the names below to find a title that will get everyone's tails wagging.
Ace
Ajax
Axel
Apache
Apollo
Ares
Byron
Bailey
Bandit
Barney
Bear
Butch
Chunky
Chad
Chewbacca
Champion
CJ
Chase
Chico
Cole
Crusher
Dawson
Dexter
Diesel
Domino
Donut
Dudley
Elvis
Evan
Eduardo
Finick
Foster
Fergus
Fargo
Finn
Flint
Goose
Gatsby
Griffin
Gunther
Goliath
Hamlet
Hans
Harry
Hero
Hercules
Ham Bone
Herbie
Hooch
Huck
Hunter
Hulk
Indiana
Jax
Justin
Jasper
Juno
Klaus
Kraven
Kai
Killer
Kipper
Kevin
Loki
Leo
Leroy
Lightening
Macho
Maximus
Murphy
Moose
Mosley
Monty
Master
Otto
Ozzie
Patches
Poncho
Pumba
Ramona
Red
Ranger
Sammy
Screw
Sherman
Sterling
Scully
Spencer
Trapper
Taz
Thor
Vegas
Warden
Warlock
Wrigley
Woody
Xero
Zak
Zero
Zeus
Best Bulldog Names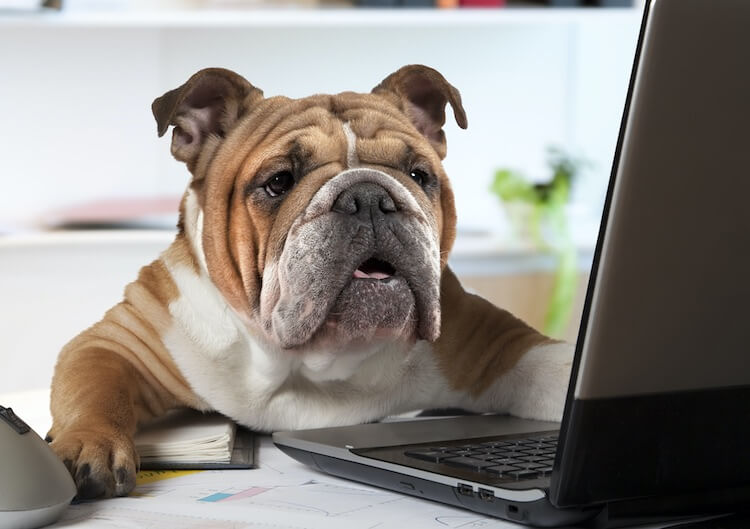 Bulldogs are famous for their brawn.
They are also some of the most loyal and loving canine companions.
The most loyal and sweetest pet pups around definitely deserve one of the best names.
Here are some Bulldog names we absolutely love – ranging from a little silly to just utterly adorable, we're sure you'll find at least one of these ideas irresistible:
Angus
Abbie
Alfie
April
Avery
Augie
Benedict
Brewster
Betty
Bongo
Baxter
Bonnie
Carter
Cora
Caesar
Chester
Charles
Casandra
Clara
Dylan
Daisy
Duke
Duchess
Dolly
Dusty
Dodger
Earl
Eddie
Elizabeth
Elsie
Emily
Eva
Eric
Fletcher
Frodo
Flynn
Freddie
Freya
Gracie
Grommit
Georgie
Hank
Hansel
Hardy
Holliday
Ian
Ivy
Ivan
Jester
Julius
Jaspar
Jenny
Jess
Jade
Kingston
Lacey
Lottie
Lance
Ladybird
Lulu
Merlin
Matilda
Macbeth
Mira
Margo
Morgan
Mable
Nate
Nellie
Nina
Oasis
Oscar
Olga
Oakley
Percy
Patsy
Peggy
Pepper
Queen
Ralph
Roy
Rusty
Ruby
Roscoe
Sampson
Shamrock
Shelby
Sid
Spud
Tessa
Tilly
Tyson
Tommy
Vixen
Vogue
Wallace
Winston
Wilbur
Whiskey
Names for Bulldogs
Adrien
Darla
Kia
Rocko
Amelia
Delilah
Kiko
Sebastien
Andre
Dior
Lucky
Star
Ariel
Ernest
Lulu
Stella
Alphonse
Ella
Louis
Sylvie
Annie
Emilee
Louise
Simone
Adele
Elysia
Maddie
Sophie
Bebe
Frankie
Meeko
Terrance
Barkley
Frenchie
Marcel
Tulip
Benji
Fleur
Max
Theo
Bella
Francis
Monique
Tristan
Bruno
Flo
Nia
Toto
Bentley
Fabien
Otis
Toby
Belle
Gus
Olivia
Tucker
Chloé
Gwen
Olly
Tasha
Chanel
Gisèle
Pierre
Ulysses
Cooper
Gaston
Pascal
Val
Charlie
Hugo
Pandora
Vince
Cody
Henri
Princess
Waldo
Cécile
Hailey
Polo
Wally
Crystal
Harvey
 Quintin
Wish
Daphne
Hope
Renée
Yvette
Dallas
Juliette
Rolo
Yves
Dion
Jacques
Rémy
Zippy
Funny Bulldog Names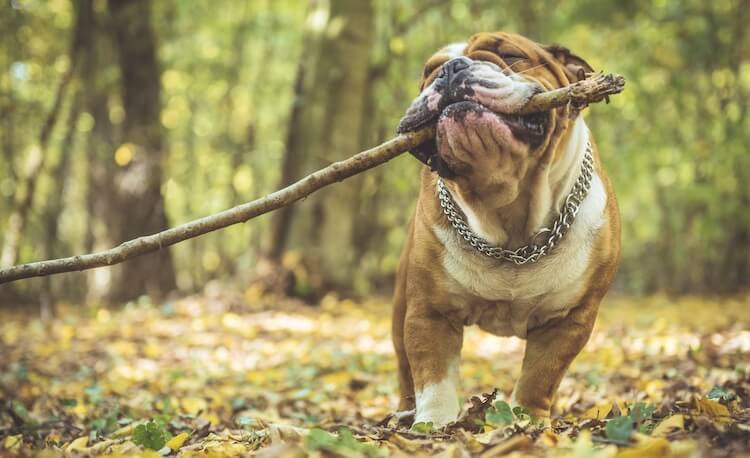 Sometimes the best Bulldog names are the funniest!
We think that a great way to agree on a name is to choose one that has everyone howling with laughter.
Some of the funniest are the most ironic.
Because Bulldogs are known for their big and muscular appearance, why not choose a name that totally contradicts this?
We love the idea of meeting a Bulldog called Fluffy…
Alfonso
Artoo Dogtoo
Bubba
Beast
Bitsy
Bully
Bacon
Big Mac
Bozo
Buzz
Chubs
Chewbarka
Cheeseburger
Droolius Caeser
Caveman
Dobby
Elmo
Elf
Ellen Degenaruff
Frodo
Flintstone
Fozzy
Frankenweenie
Gremlin
Gollum
Grumpy
Goofy
Hodor
Hobbit
Harry Porker
Henry VIII
Honey Boo Boo
Hunk
Incy
Indiana Bones
Kermit
Kitty
King Kong
Miss Piggy
Mufasa
Munchkin
Muttley
Meatloaf
Nugget
Noodles
Porky
Pee Wee
Pennywise
Pikachu
Porkchop
Prince of Barkness
Pingu
Squirt
Sir Barks-a-Lot
Sir Loin
Snorlax
Snoop Dog
Twinkie
Taurus
Tatertot
T-Bones
Tiny
Tinkerbelle
Sherlock Bones
Sarah Jessica Barker
Fluffy
Jimmy Chew
Yoda
Woofer
Wookie
Cute Bulldog Names
We know that every owner thinks their dog is cute.
Hopefully the list below will help you find a bulldog name that is equally as cute!
Names For Bulldogs That Are Cute
Angel
Dumpling
Jazzy
Pudding
Aurora
Dougal
Jolly
Paddington
Andy-Pandy
Darwin
Jedi
Pumpkin
Artie
Eden
Kiki
Pickle
Bambi
Eliza
Koko
Poppy
Bam-Bam
Elton
Koda
Poe
Basil
Ewok
Koby
Peach
Beau
Ezra
Logan
Rufus
Baby
Fancy
Little
Rhubarb
Boo
Felix
Lemon
Sweet Pea
Biscuit
Fifi
Marshmallow
Sweetie
Bingo
Fudge
Milo
Scooter
Candy
Forrest
Morty
Scrappy
Cookie
Galileo
Mimi
Stitch
Cherry
Gabby
Meatball
Teddy
Cherub
Gem
Nacho
Teddy Bear
Clyde
Hazel
Nessie
Tofu
Corky
Honey
Newton
Trudy
Chip
Heather
Nico
Todd
Diva
Huckleberry
Nutmeg
Teacup
Dash
Hershey
Oregano
Toffee
Dottie
Ida
Olive
Taco
Doodles
Iggy
Orson
Wiggles
Dora
Jelly
Peanut
Waffle
How To Choose a Name For Your Bulldog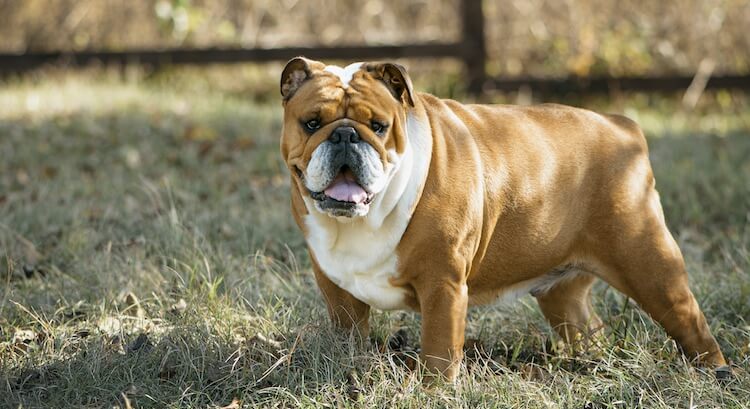 1. Choose a name based upon your dog's personality. We think this is a great way to pick one that really suits them. If you have a boisterous Bulldog, why not call them Bounce?
2. Try and pick a name based upon the type of Bulldog you have. What could be better than giving a French Bulldog a French name, or giving an English Bulldog a name that is associated with England?
3. Choose based upon your puppy's appearance. Bulldogs are well-known for having a wrinkled face – so why not choose a name that plays on this?
4. Bulldogs are well-known for their tough looks too. It would be hilarious to give them a name that is completely the opposite.
5. Choosing a bulldog's name can be incredibly stressful. We promise that eventually you will find the right name for your dog. There's no rush!
Conclusion
Our favorite names are Churchill, Pixie and Big-Mac.
We hope our list of the best Bulldog names has helped you narrow down your search for your new dog.
Choosing a name is incredibly challenging because it's a title that stays with you dog for life.
Don't worry if you haven't found the right one yet, take a look at our top names and ideas above!
What are your favorites? We'd love to hear from you in the comment section below.