Do you have a tiny pooch dog that needs one of the best Small Dog Names to match their huge personality?
Small breeds tend to have an abundance of energy, stamina and hunger, whilst also being able to fit snugly inside your purse – so you get the best of both worlds.
Different breeds of small dogs tend to offer a variety of different quirks and traits; however, they are all loveable, lively and always up for a cuddle.
Here is a list of the best small dog names out there, including male, female, unique, funny and quirky pint-sized ideas…
Contents and Quick Navigation
Best Small Dog Names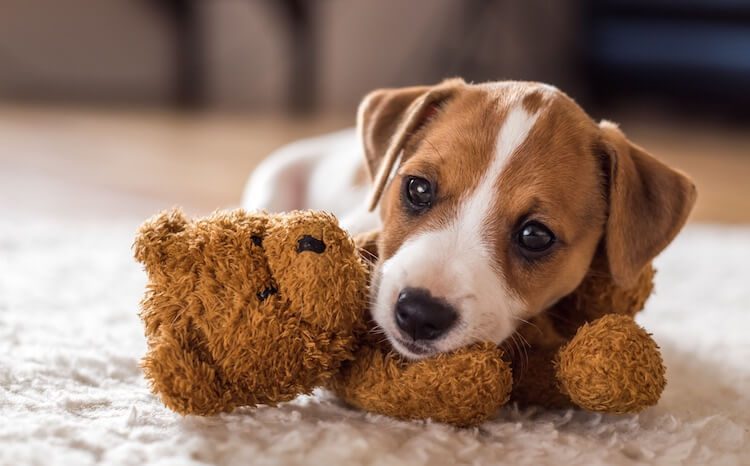 While you may think that big dogs are the only 'working dogs' out there, some small breeds have also had their fair share of work throughout history:
Dachshunds were used to hunt and dig for badgers in Germany
West Highland Terriers would hunt foxes in Scotland
Bichon Frise were trained to perform tricks in a circus
You will never have a dull moment if you own a small dog, and you will be surprised at how much energy can be packed into such a small frame.
This list includes the best small dog names out there, so let's get started…
Rascal – the perfect idea for a tiny pooch that never seems to follow the rules! Rascal is a brilliant name for a small dog that is cheeky, mischievous, and just generally chaotic at the best of times!
Aero
Chip
Boots
Basil
Astro
Goose
Apple
Fido
Nemo
Chaos
Hobbit
Rusty
Diamond
Clover
Kiki
Sandy
Blue
Ghost
Captain
Pumba
Marley
Magneto
Bonsai
Spike
Geeky
Cosmo
Radley
Wolfie
Buffy
Honey
Louie
Butch
Murphy
Caramel
Cowboy
Sweetpea
Echo
Olaf
Peony
Pandora
Cute Names For Small Dog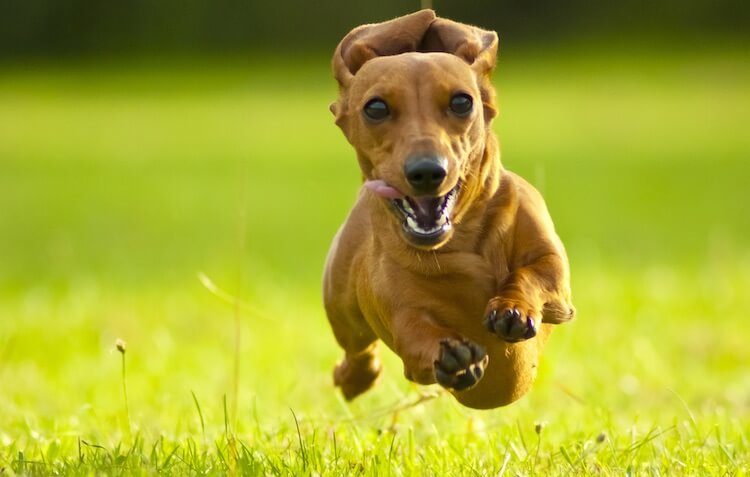 It has long been debated whether smaller canines are cuter than larger ones, and whether big dogs are more loveable than small pooches.
While we believe that all dogs are made equally adorable, cuddly and loveable as each other, if you want your small dog to have a fighting chance in this age-old debate, you need to give them the cutest name for small dogs possible!
Each of the ideas in the list below will be impossible to resist, as it's hard to see a tiny Pomeranian named 'Bambi' and not die from a cuteness overload.
Whilst all these monikers would be brilliant for big breeds, they are especially perfect for small, pint-sized dogs.
Marshmallow – perfect for a tiny, white and fluffy dog that resembles a marshmallow!
Scamp
Buddy
Ace
Bingo
Dobby
Bambi
Lucky
Cola
Teddy
Bramble
Fudge
Cookie
Brownie
Goldie
Flash
Kit
Bagel
Dolce
Ember
Banjo
Finch
Barbie
Dusty
Patches
Cinder
Nala
Jellybean
Bubba
Chewie
Toto
Spotty
Sugar
Birdie
Gromit
Daffodil
Yoda
Ash
Grumpy
Pippin
Buttons
Unique Small Dog Names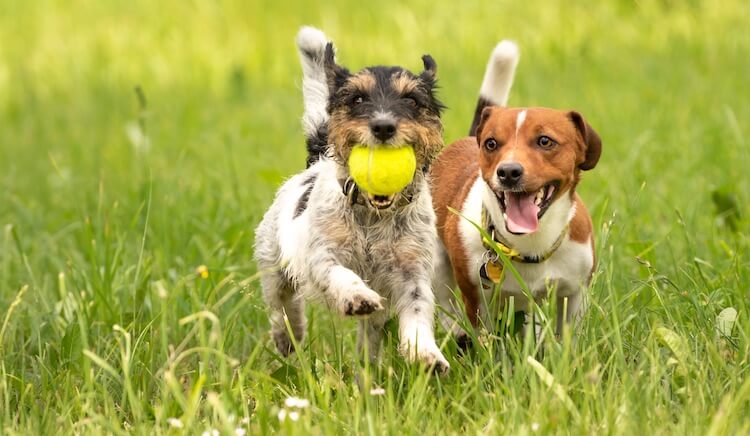 There are over 50 small breeds recognized by kennel clubs, and thousands of tiny dogs belonging to each breed.
Trying to pick an uncommon and interesting name can be quite difficult because of the sheer number of miniature dogs that are out there.
Not to worry, we have you covered with this list of unique ideas; From Japan to Scotland, we have monikers from a huge variety of different cultures, and even better, all these names mean 'small' or 'little'!
We have 'small flowers' and 'little beauties', as well as 'tiny but fierce' and 'little warrior'… a great way to name your dog
= is to give them a moniker that matches their personality.
Kohana – a beautiful girl's name of Japanese origin that means 'little flower'; perfect for a small dog that is as beautiful, delicate and graceful as a 'little flower'
Adeen
Miki
Whitley
Bourne
Carlin
Coralie
Belita
Adva
Sterling
Egan
Vaughn
Baya
Damita
Mamuka
Luminita
Boris
Brenna
Conan
Sayuri
Yves
Frauke
Madden
Eerin
Ahana
Halette
Arno
Briar
Carina
Rosine
Zita
Armida
Bjark
Gulisa
Colman
Dalena
Charmian
Hurik
Nizar
Kanara
Ayita
Crofton
Ursula
Funny Small Dog Names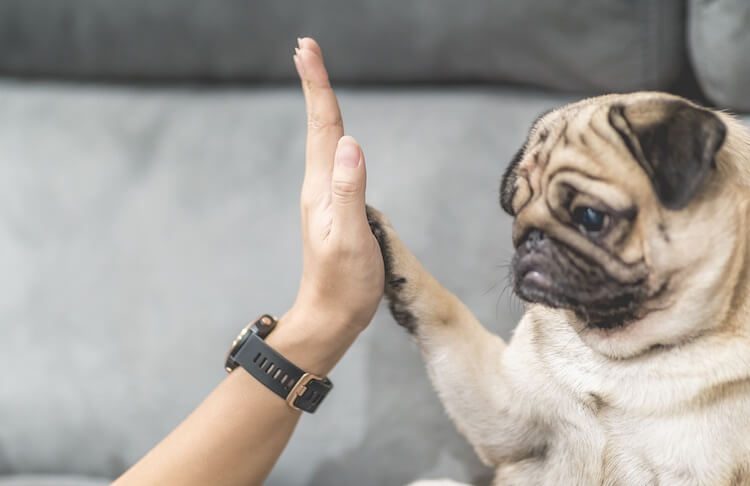 Arguably, small dogs can be some of the funniest pups we've ever come across, they have so much energy and spirit compacted into a tiny frame.
Chihuahuas are an incredibly funny breed, they are not afraid to bark at dogs ten times their size, and sometimes you could mistake their temper and audacity as that of a lion!
Yet, these ferocious dogs weigh around 2kg, and are small enough to carry around in a purse.
A dog with such a funny personality deserves a funny name to highlight their sheer comedic genius, and you will find a list of hilarious ideas here…
Jabba – inspired by the Star Wars character, Jabba the Hut, who is probably a hundred times the size of a small dog so makes an ironic and funny name for a small dog!
Titan
Dorito
Tic Tac
Noodle
Bubbles
Taco
Biscuit
Giant
Emperor
Pebble
Sparky
Godzilla
Bullet
Attitude
Nacho
Pipsqueak
Nero
Nugget
Beans
Pancake
Oreo
Donut
Meatball
Bones
Rocky
Diva
Pickles
Tank
Moose
Troublemaker
Munchkin
Nerd
Hagrid
Pee Wee
Bandit
Male Small Dog Names
Whether your small male dog embraces their stature, or believes themselves to be five times bigger, we have a name that will suit them down to the ground.
No matter if your dog would prefer a small, but manly title, or if they want a title that sets them apart as the cutest dog in the dog park, we have every moniker a dog would ever need!
Many of these small dog names are inspired from celebrities and figures in pop culture, so it doesn't matter if your pup is more like Thor Odinson than Ozzy Osbourne or Freddie Mercury, there is the perfect idea in this list for every four-legged furball you come across.
Bruno – a very simple moniker, that would be perfect for any dog out there. The name Bruno is derived from the word 'brown' in German.
Names For Small Male Dogs
Milo
Ozzy
Finley
Reece
Ezra
Chester
Archie
Caesar
Matthias
Casper
Hunter
Fergus
Joey
Sonny
Barney
Benny
Winston
Kingsley
Felix
Gus
Ollie
Sammy
Max
Benji
Remi
Zeus
Jasper
Harvey
Reggie
Cooper
Charlie
Roger
Thor
Duke
Freddie
Rufus
Female Small Dog Names
No matter whether your small female puppy identifies with a Disney princess or a tough female warrior, we have the perfect title for them.
There are a number of ideas in this list that would suit a beautiful and graceful, but also pampered and spoiled, small female dog, such as Belle, Anna, Elsa, Ariel and Jasmine.
However, if your female dog embodies the Shakespeare quote "though she be but little, she is fierce", then we also have a number of names inspired by strong, brave and fearless female heroines, such as Lara Croft, Hermione Granger and Katniss Everdeen.
Bella – another simple idea, this word means 'beautiful' in Italian, so would be great for a female pup that makes heads turn as she runs through the dog park!
Names For Small Female Dogs
Coco
Angel
Ginger
Masie
Aurora
Lilly
Ruby
Abby
Poppy
Anna
Bailey
Lara
Jade
Gigi
Cleo
Dora
Katniss
Belle
Harley
Elsie
Ariel
Chloe
Dana
Hazel
Luna
Rosie
Elsa
Princess
Diana
Jasmine
Hollie
Tillie
Hermione
Maya
Jazz
Edie
Mavis
Cherry
Queenie
Lola
Dakota
Fifi
Choosing A Small Dog Name
No matter how small your puppy is, choosing the perfect title for them will always be a big decision, and can often be quite daunting at times.
However, we have a few tips that might help you pick the best name for any small dog:
1. Cute, funny, simple or traditional?
There are many different ways that you could go about naming your pet dog, and this will influence how you and anyone else sees them.
2. Your chosen title has to last a lifetime
The average lifespan of a small breed is 15 years, that's a lot of years that you will have to live with the name you have chose.
3. Match your small dog's name to their personality
This is our favorite tip, because it works every time!
Summary
Despite their tiny frames, small dogs usually make a huge impression, and can always leave you with a big smile on your face!
Whether they are as ferocious as a lion, or as timid as a mouse, we will still love them all the same.
We hope you enjoyed this list of small dog names!
From Disney princesses to Greek mythological figures, there is no shortage of inspiration when it comes to ideas.
If you had a favorite from this list, then be sure to let us know in the comments.
Also, if you have a teensy tiny dog yourself, we'd love to know what their name is!